Helping you navigate your way through the advice journey will require the use of specific solutions at the appropriate time. Our advice partnership will help identify and tailor the following solutions as required.
---
Solutions for Households:
---
Goal Identification
Scenario Modelling
Cash flow management
Finance
Budgeting
Investment Management
Asset Allocation
Accounting and compliance
---
Tax Planning
Risk management and insurance
Estate Planning
Household reporting
Outcome tracking
Aged Care Planning
Employee share schemes
Centrelink planning
---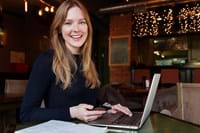 "Tailoring the appropriate solutions to your stage in life is critical to help you live the life you want"
---
Solutions for Businesses:
---
Strategic planning
Scenario testing
Cashflow management
Capital funding
Budgeting
Capital structure
Entity structure
Tax planning
Business compliance
Capital expenditure
R & D considerations
Working capital management
Risk management
HR considerations
IT considerations
Succession management
Group reporting
Outcome tracking
Ongoing interaction
Board Participation